'The venues are ready. They are beautiful and all the plans are in place. Everyone is ready in the Organising Committee and the Chinese authorities are ready to deliver what will be a fantastic Games'26 Nov 2021
The Paralympic Winter Games 100 Days to Go celebration was staged at the stunning National Aquatics Centre on 24November. Cai Qi, Secretary of the CPC Beijing Municipal Committee and President of the Beijing Organising Committee for the Olympic and Paralympic Winter Games (Beijing 2022), attended the event.
Qi expressed gratitude in his speech to everyone for their continued support for the preparations of the Beijing 2022 Paralympic Winter Games.
"With the strong support of the Chinese government, we have fully implemented a green, inclusive, open and clean approach to hosting the Games and adhered to the simultaneous preparation for the Olympic and Paralympic Winter Games," said Qi.
Beijing 2022 has integrated the preparations for the Olympic and Paralympic Winter Games, cooperated cordially with the International Paralympic Committee (IPC) to press ahead with various preparatory tasks in an orderly manner, and made positive progress.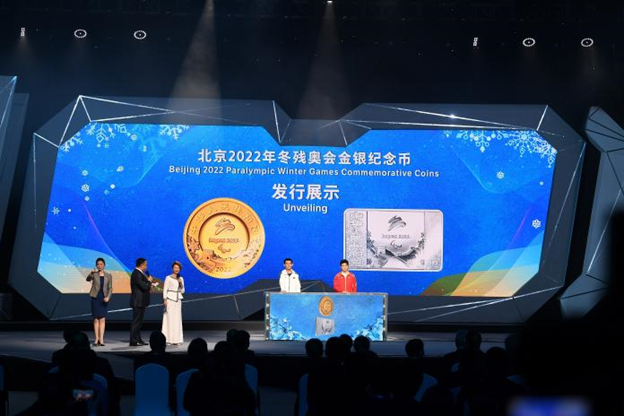 Beijing 2022 commemorative gold and silver coins were released.
At present, preparations for the Paralympic Winter Games have all been completed. Beijing 2022 has seized the opportunity to prepare for the Paralympic Winter Games and adopted a series of effective measures to greatly promote the development of the cause of persons with disabilities, raise social awareness of this group and fully protect their rights and interests, promoting the construction of an inclusive society with a happier and better life for all.
Andrew Parsons, President of International Paralympic Committee, in a video message said: "The venues are ready. They are beautiful and all the plans are in place. Everyone is ready in the Organising Committee and the Chinese authorities are ready to deliver what will be a fantastic Games."